Are you ready for the Super Bowl? Do you have your jersey ready? How about your bra? You never know how your Super Bowl party is going to end up - so you better be prepared. For only $28.95, you can buy yourself a Patriot's Bra. That's right lady - be the life of the party with this piece: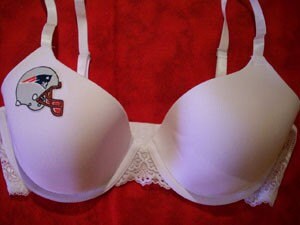 You can find this gem on
Etsy by clicking here
. You aren't a real Tom Brady fan unless you're sporting a Patriots logo on your right bosom.